Moderator: opnwhl23
hats off to phillips and newberry going fast this year, LOOK OUT
Didn't they set the record? With new rules shouldn't records be reset? Good job guys glad to see it. Unfortunately we had some motor trouble
Posts: 60
Joined: Fri Feb 13, 2009 6:02 pm
I know it may a pain in the a** but could someone post the drag radial qualifing order and times? I am just curious what kind of times were turned. I am having surgery next week and if everything goes as planned should be able to hit the track in May. I have my fingers crossed anyway that it plays out that way. Thanks ahead of time for the effort if someone does it. Thanks!


Blake Yount
'87 Mustang GT
X275 429" with two IS Foggers
[url]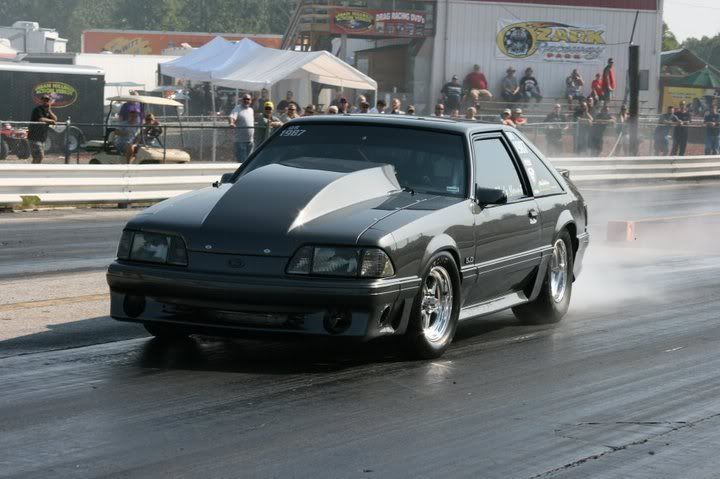 [/url]
Posts: 464
Joined: Sat Feb 14, 2009 9:54 am
Location: THIS IS SPARTA!!!!!!!
blake_yount wrote:I know it may a pain in the a** but could someone post the drag radial qualifing order and times? I am just curious what kind of times were turned. I am having surgery next week and if everything goes as planned should be able to hit the track in May. I have my fingers crossed anyway that it plays out that way. Thanks ahead of time for the effort if someone does it. Thanks!


Blake Yount
If I remember right, most of the guys were running between 5.20 and 5.50.
1992 Dodge Ram- Forever Slow
Thanks, things are finally starting to come together for us. and it wouldn't hurt our feelings to have a new record. LOL sounds good to me!!!!!!!!!!!!!!!!!!!!!!!!!!1
Finally done with the new car!!!!! Now the real work begins, trying to get it down the track!!!
Congrats on the progress Tony & Stanley the car was haulin .
---
Return to "General Discussion"
Who is online
Users browsing this forum: No registered users and 3 guests