Don Davis Roadster
482" BBC
Ron's Fuel Injection
PG
Chrome Cage
Nice Car
Runs 8.90 - 9.0 (1/4 mile)
$17,500 Turn Key
Keith 417.224.2348
This is my brother David's car. It is located near Wichita. Anyone who raced in Wichita has seen this car. It's Purple/White.
The car in the pic is not the actual car but it's the same style. I'll post pics of the actual car later this week.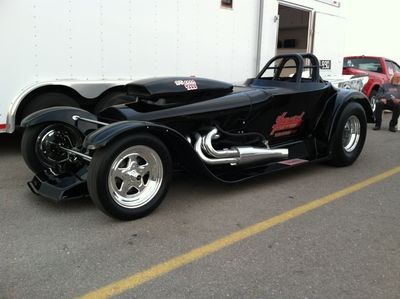 _________________

Keep David Goolsby in your prayers.